The lights

The lights contain LEDs (light emitting diodes) in a black metal fixture. The cable is soldered to the LEDs and protected by shrink wrap.

Installation:

The lights should be mounted in the uppermost part of the instrument panel, so that they are in the view of the pilot when he is looking outside.
Drill a hole for each light with a diameter of 6.5 mm (1/4 ")
Unscrew the front ring .
Put the lens of the LED through the hole from the rear of the panel.
Put the ring back on. The installation is finished.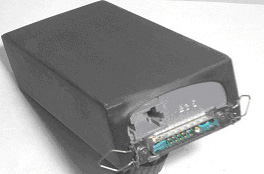 Electronic unit and wiring harness
1. The electronic unit
2. Harness: the main connector
3. Harness: RJ45 connector for IGC download cable
4. Harness: Power supply cable and switch
5. Harness: Serial interface RS232 cable
6. Harness: THEMI's lights (LEDs) cable
7. Harness: Pilot event button
8. GPS antenna and Harness: antenna cable The cable length between the main connector of the wiring harness and a component is 1 meter (3' 3")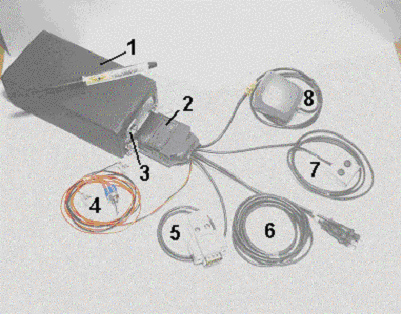 Weight:main electronic unit: 340 grams;
.............................wiring harness: 170 grams
Size:without connector: 150 x 75 x 45 mm or 6" x 3" x 1" ¾
.............with connector: 210 x 75 x 45 mm or 8" ¼ x 3" x 1" ¾
Power consumption: 150 mA at 12 V DC